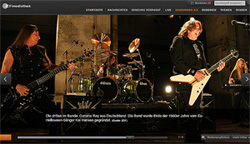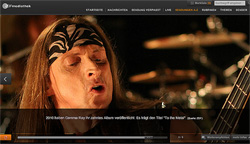 Berlin Headbanging ...with Bullet, Crucified Barbara, Gamma Ray

"Diesmal geht es hard und heavy zu im Berliner Trafo. Moderatorin Silke Super empfängt auf den drei Berlin Live-Bühnen die schwedischen Heavy Metal-Bands Bullet und Crucified Barbara sowie die deutsche Speed Metal-Formation Gamma Ray."
January 07th, 2012, 21:00h (CET) - ZDF Kultur (Link: HTTPS://kultur.zdf.de/)



To see a preview of the event including an interview with Kai Hansen backstage click on the thumb on the right sight (video will open in new window). Update: no longer available...