We are giving away two tickets to one lucky winr for the GAMMA RAY Show in Nürnberg with special guest: Rhapsody of Fire.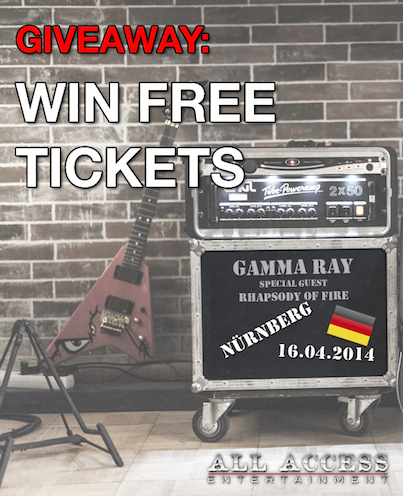 To participate, all you have to do is be an adult who is able to be in Nürnberg on Wednesday April 16th, like our All Access Facebook page and comment on this post!
We will select a winner at random at 8:00 PM CET on Sunday, March 9th.
The winner can collect the free tickets at the box office at Löwensaal.
If you want to make absolutely sure you score a ticket, there are still some available for sale. This is not a Facebook promotion and there is no right of appeal.