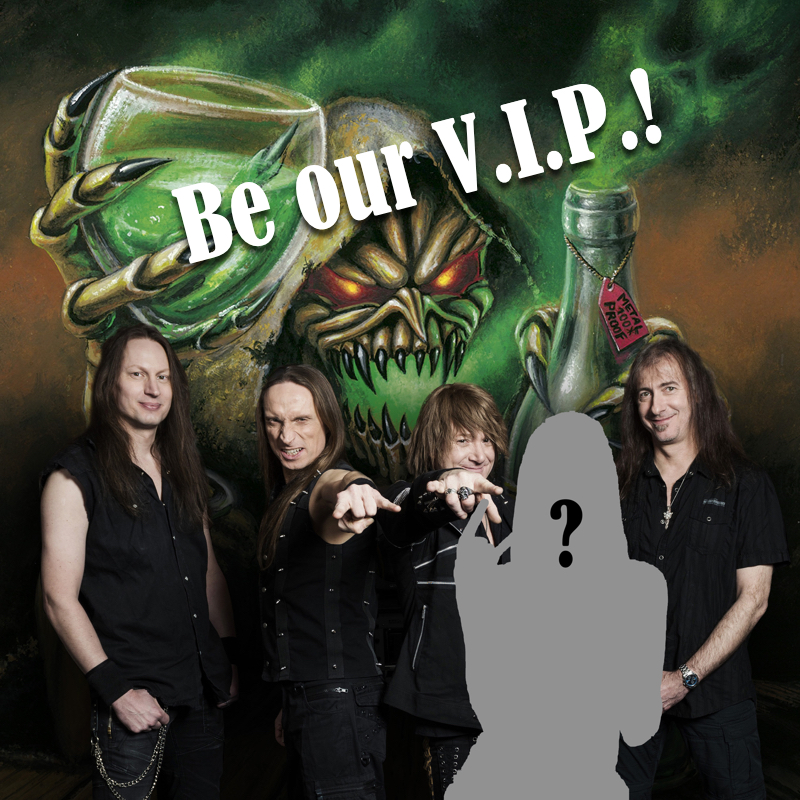 We offer a limited amount of exclucise VIP tickets that will include:
Meet & Greet with Gamma Ray*
- Individual photo with Gamma Ray and live photos from the concert**
- Front row access before public doors open (where applicable)
- On-Site VIP Host
- Gamma Ray Bag
- Gamma Ray VIP Pass and Gamma Ray Lanyard
- Special Gamma Ray VIP T-Shirt or VIP Girlie shirt
- Pick Set (Guitars & Bass)
- Lighter/Bottleopener
- Beermat-set for your next party
- Sticker
- Patch
PRICE: 66 € (incl. booking fee)

Limited to 25 people per show.
The VIP upgrade does not include the ticket for the concert of Gamma Ray.
A regular ticket for the respective concert is required.
* Meet & Greet approximatley 30 minutes after the Gamma Ray show
** You will receive a link within 24 hours after the concert to download the photos.

No refunds or exchanges