Not that new, but still interesting for you and taken from the Official Avantasia Website: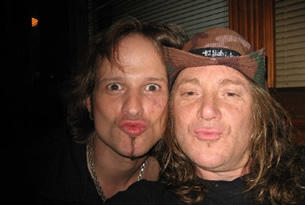 In November the all-star ensemble Avantasia will embark on their first worldwide indoor arena tour ever and write a new chapter in Heavy Metal history. Kicking off in Pratteln, Switzerland on November 30th the all-star project will set off on a three-week-journey to bring the prestigious Metal Opera event to three different continents around the planet.

Featuring some of Hard Rock and Metal's best vocalists of all times, such as Jorn Lande (Masterplan), Bob Catley (Magnum), Amanda Somerville, Oliver Hartmann and former Helloween vocalist Michael Kiske, another star has now been confirmed to be part of the travelling "Metal Opera"; a semi-god in Asia, Mister
...