GammaRay To Release Their First Ever Best Of Album "The Best (Of)"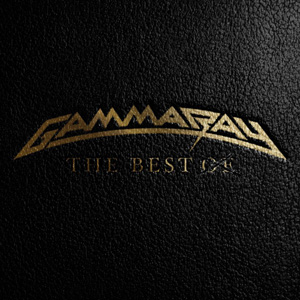 It's been a wild ride for Germany's power metal institution Gamma Ray.
Led by Kai Hansen, one of the most loved metal icons of the last 30 years, Gamma Ray has influenced and shaped the genre since 25 years. Simply put, year after year they became – and stayed – one of the most solid flagships in Classic and Power Heavy Metal and still are its undisputed kings.
Now, after eleven studio albums and the release of their recent studio album "Empire Of The Undead" almost one year ago – the most successful record in the band's history yet, Gamma Ray is ready to get their first selection of their best and most representative songs on one album.

"THE BEST (Of)" is going to be released on January 30th, 2015 on earMUSIC.


The record features a great variety of tunes, spanning from the band's first ever album "Heading For Tomorrow" to highlights picked out of albums such as "Powerplant" and "To The Metal!". The songs – all hand-picked by Mister Kai Hansen himself – give metal fans and those to be a real cross-section of the band's extensive work so far. This adds up to a selection of over 25 songs, all re-mastered by Eike Freese (i.a. Deep Purple). Liner notes written by Kai Hansen complete the package and give a deep insight into the work of this exceptional talent.
All Gamma Ray albums will be released throughout the year 2015, including extensive booklets and a lot of bonus materials.

"THE BEST (Of)" will be released as 2CD Standard Edition, 4-vinyl-Gatefold and as a special treat: a high-quality 2CD Limited Edition in an elaborate and exclusive leather-style package. It's strictly limited to 10.000 units worldwide and simply a must-have to add to your collection – or to start off with it.


"The Best (Of)" Kai Hansen Interview
www.gammaray.org
www.ear-music.net
www.youtube.com/earMUSICofficial
www.facebook.com/earMUSICofficial
www.twitter.com/earMUSICedel